FIGHTING FOR FAIR COMPENSATION
From car accidents to 18-wheeler wrecks, I'm prepared to help you seek the outcome you need to move forward after an injury.
AN INVESTIGATIVE APPROACH TO CRIMINAL CASES
I leave no stone unturned. In order to best understand your case, I'll take the time to examine both sides of the story.
ACCESSIBLE LEGAL SERVICES FOR ALL
I am proud to be able to serve both English- and Spanish-speaking clients. Everyone deserves the chance to have their voices heard.
PERSONAL INJURY & CRIMINAL DEFENSE ATTORNEY IN AUSTIN, TEXAS
When an injury or criminal charge threatens your future, you need a knowledgeable attorney to help you pursue justice. At The Law Office of Ricardo Maldonado, I'm ready to guide you through the jail release process, a federal criminal defense case, and more.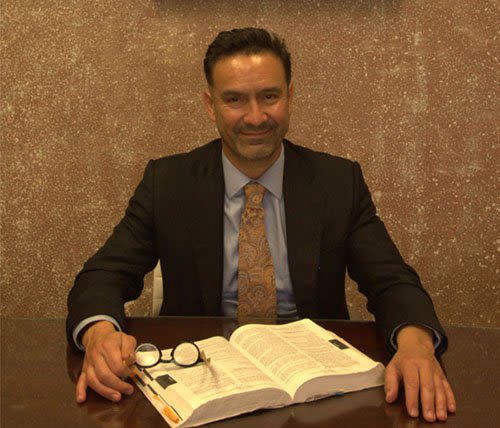 RICARDO MALDONADO
---
ATTORNEY AT LAW
---
Since my career began, I have provided skilled legal representation to clients who need it most. My extensive experience and commitment to justice make me the attorney you want in your corner. Reach out today for dedicated guidance in Austin, Texas, or anywhere in Hays or Williamson County. Let's fight for results together.
GUIDANCE THROUGH EVERY STEP OF YOUR PERSONAL INJURY CASE
I provide the detail-oriented legal services you need to hold the responsible parties accountable for their negligent actions. Together, we can seek the compensation you deserve.
EXAMINING THE ACCIDENT
I'm prepared to go over evidence from the scene for information that could help your case.
EVALUATING INSURANCE CONTRACTS
For situations involving medical or car insurance, I can study each party's policies.

FORMULATING YOUR CASE
After gathering the facts, I'll work with you to strategize a plan tailored to your needs.

FIGHTING FOR COMPENSATION
I'm ready to go to bat for you against insurance companies to fight for what you're owed.
PRACTICE AREAS
SERVING THE NEEDS OF TEXANS SINCE 2010
BILINGUAL LEGAL GUIDANCE
---
PREPARED TO SERVE YOU IN ENGLISH OR SPANISH
A language barrier should never prevent you from receiving the legal representation you deserve. My Spanish-speaking team will be here when you need it most.
I BELIEVE EVERYONE DESERVES ACCESS TO EXCEPTIONAL LEGAL ASSISTANCE.
Texas is home to millions of Spanish speakers, myself included. Set up an appointment at my Austin office to see how I can provide you with legal counsel in the language you're most comfortable with.
SCHEDULE A CONSULTATION TODAY
HEAR FROM MY CLIENTS
Mr. Maldonado is very professional. He fought for my case until the end and they found me NOT GUILTY. All the time that my case lasted he made me feel confident and supported. His employees are also very professional and kind. I recommend him 100%.
Excellent and efficient, from the reception I received a warm welcome, Dulce Lopez clarified all my doubts and always made me aware of my case, was always in contact with me from the beginning to the end, very professional always made me feel safe with the process and Ricardo Maldonado is super professional, kind and able to defend my case, I am very grateful for this incredible team and I highly recommend them!!
Hi, very good service, very friendly team, very professional, very good lawyer, I recommend him 100%. Very satisfied with your work, thanks for everything, Mr. Ricardo Maldonado. 5 stars.
Hi, very good service, very friendly team, very professional, very good lawyer, I recommend him 100%. Very satisfied with your work, thanks for everything, Mr. Ricardo Maldonado. 5 stars.
An excellent lawyer, Ricardo Maldonado. Thank you for your help, to your team. Very honest.
PUT A SEASONED CRIMINAL DEFENDER ON YOUR SIDE IN AUSTIN, TEXAS
When it comes to cases involving criminal law, a charge is often just the beginning. If convicted, you could be facing serious repercussions, including hefty fines or even jail time.
Hiring an experienced criminal defense attorney is one of the best steps to take after an accusation. At The Law Office of Ricardo Maldonado, I am prepared to fight aggressively on your behalf, no matter what charges you're up against. My Austin-based practice spans from local crimes all the way to federal offenses.
I know better than most that an arrest does not equate to guilt. If you're looking to secure the jail release of your loved one, I have the skills necessary to help you. I can work to simplify the legal process and explain your options going forward. Get in touch with me to discuss solutions involving bond payments and pretrial services. Together, we can work toward getting your loved one out of custody while the legal system runs its course.
For matters requiring dedicated criminal defense, turn to The Law Office of Ricardo Maldonado. I proudly serve the people of Austin, Texas, as well as residents of Hays and Williamson counties. Schedule a meeting with me today to start your pursuit of justice.